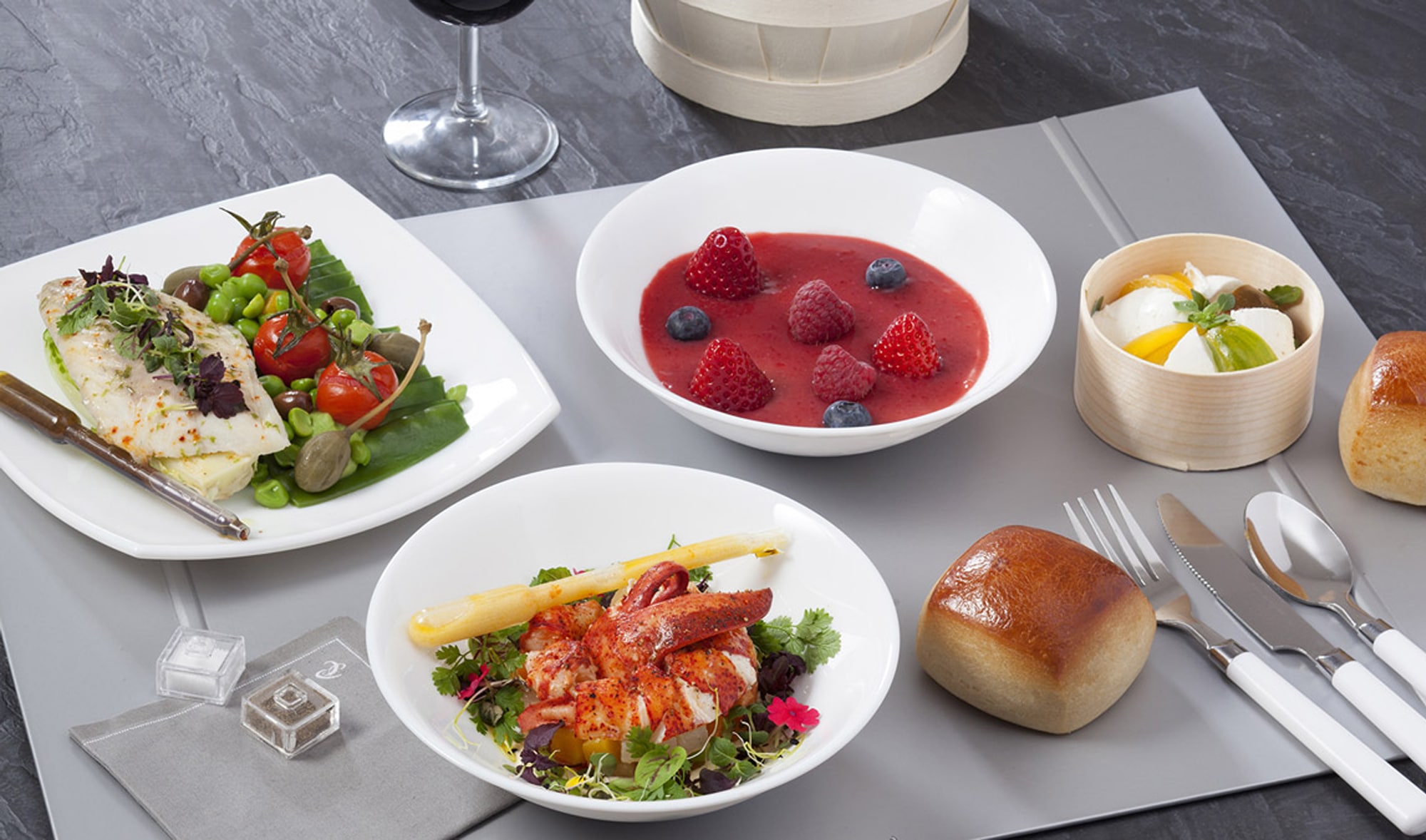 Potel et Chabot creations become nomads. Our trays offer flavours of delicious meals elaborated from seasonal fresh products, recreating the hedonistic atmosphere of a large table on a desk, a conference table, wherever. Our recipes can be kosher or vegetarian and are designed with a special attention to the nutritional balance.
ZIP
Bags
The contemporary, knowing and unexpected format of our Zip Bags contains a genuine mix of the culinary expertise of Potel et Chabot. Perfect for a quick lunch, which doesn't mean not to be refined, the Zip Bag offers an interlude during a productive day: sweet or salty from 9,75 € excl tax.
The
Silver Box
With the Silver box, the expected or spontaneous cocktail, salty or sweet, is served in no time. Our innovative and friendly formula, includes four Silver Boxes Cocktail in a beautiful cloth bag, involving a selection of greedy creations which will rise to the occasion or the envy. Silver Box Cocktail (about 170 pieces) from 245 € excl tax.
The
Wood Box
The eco-responsible gourmets have found their meal tray for office lunches. Our Wood Boxes feature some balanced menus elaborated from genuine articles in wood containers along with assorted cutlery, environmentally and flavours friendly. Market, Mediterranean, Nature or vegetarian Wood Box from 40,00 € excl tax.
The
Babel Bento
The Babel Bento by Potel et Chabot, aerial turret composed by three transparent and delicate superimposed glasses, offers to lovers of innovative culinary productions, a complete gastronomic menu signed by our chefs in an original, graphic and nomad case. Market, Flavours, Land and Sea or vegetarian Babel Bento from 51,00 € excl tax.
The
Signature Trays
Opening a Signature tray, means to discover a gastronomic cold menu composed with original creations, greedy and balanced, already prepared on an elegant bribe, ready to change your desk instantly into a gastronomic table. Market, Greedy, Tradition, kosher or vegetarian tray, from 77,00 € excl tax.