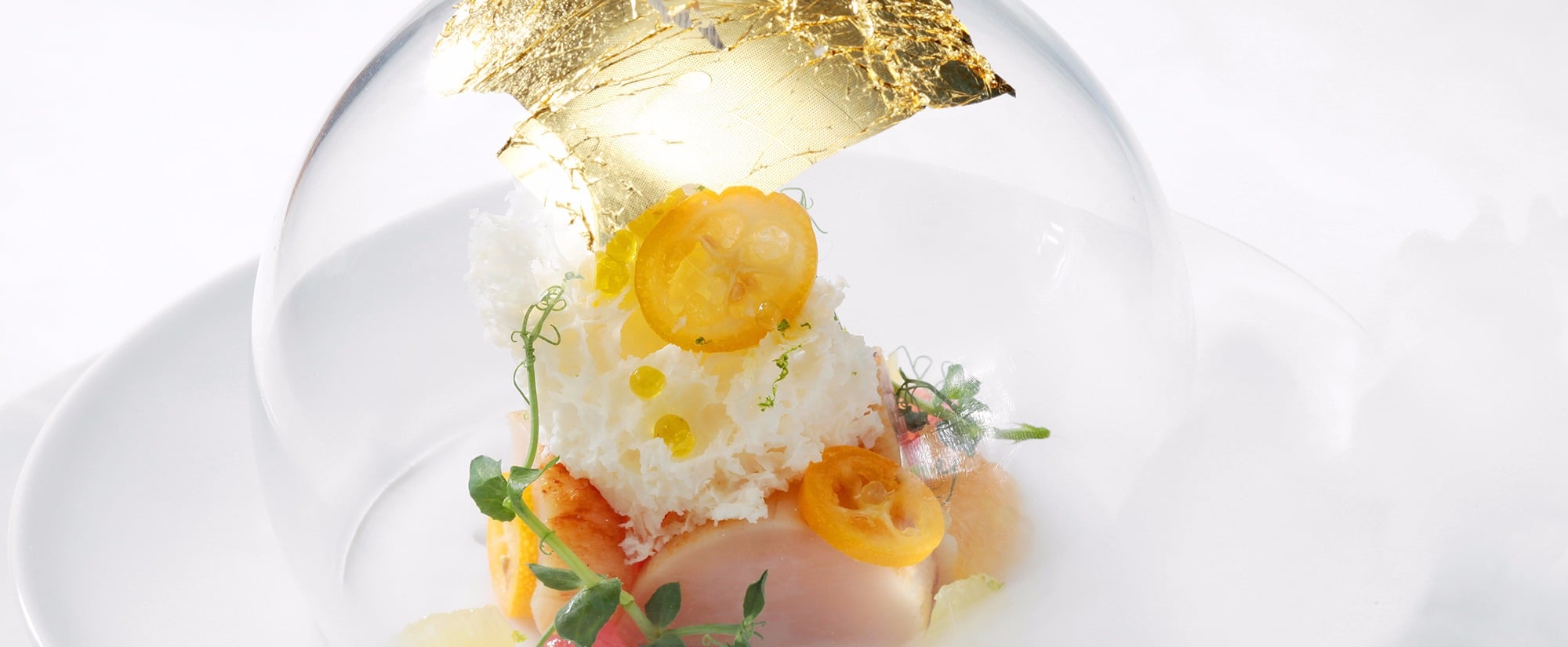 It's in the heart of Paris, 3 rue de Chaillot, our flagship, that we receive every day some gems of the region from the best producers, and that our chefs interpret it in culinary artworks.
SEASON
COLLECTION
Our menu is continually renewed in order to better dazzle. Each year, our head and pastry chefs, gathered around a common creative focus, create a new collection in modern life. This year, our theme is EMOTIONS and invites our customers to live an unforgettable experience : expression of a desire or a season, some 150 new creations enrich or renew each year the 2 450 references of our exclusive menu.
TIMELESS
MENU
The roots of the Potel et Chabot firm are grounded in the tradition of the French culinary art. Close to the Escoffier books, our chefs interpret in virtuoso all the partitions of the timeless and mythical dishes of our national cooking, sublimating the products of our lands, preserving and perpetuating the riches of our gastronomic heritage.
KOSHER
GASTRONOMY
First kosher gastronomic caterer, Potel et Chabot, approved by the Consistory of Paris, proposes under control of the Beth Din of Paris, a rich kosher menu and several hundreds references of food and wine. Inventive and refined while remaining thin, our kosher creations offer a memorable gastronomic experience in keeping with the Kashrut.
ORGANIC/VEGAN
GASTRONOMIY
Loyal to its commitments for the sustainable development, the nutritional balance and the influence of gastronomic culture, Potel et Chabot invites to reconcile environmental preservation, respect for animal life, nutritional balance and pleasure of all senses so as to respond to organic, vegan or vegetarian demands.
SIGNATURE
DISHES
To special event, unparalleled art of receiving. Potel et Chabot invents and creates a range of exclusive creations designed to tempt the senses, draw attention and serve unique experiences. Spectacular containers, innovative gastronomic concepts, exclusive dishes : Cabbage with lobster, Pickerel Soufflet, Poulette Baccara, Caramelo crater...
OENOLOGY
WINES & CHAMPAGNES
The great wines and exceptional champagnes found by our sommeliers, our collections of large bottles, are served at their peak of maturity, in perfect match with dishes they accompany. Our 2018 theme, EXPERIENTIA, finds its place in this great universe, with new concepts of service.