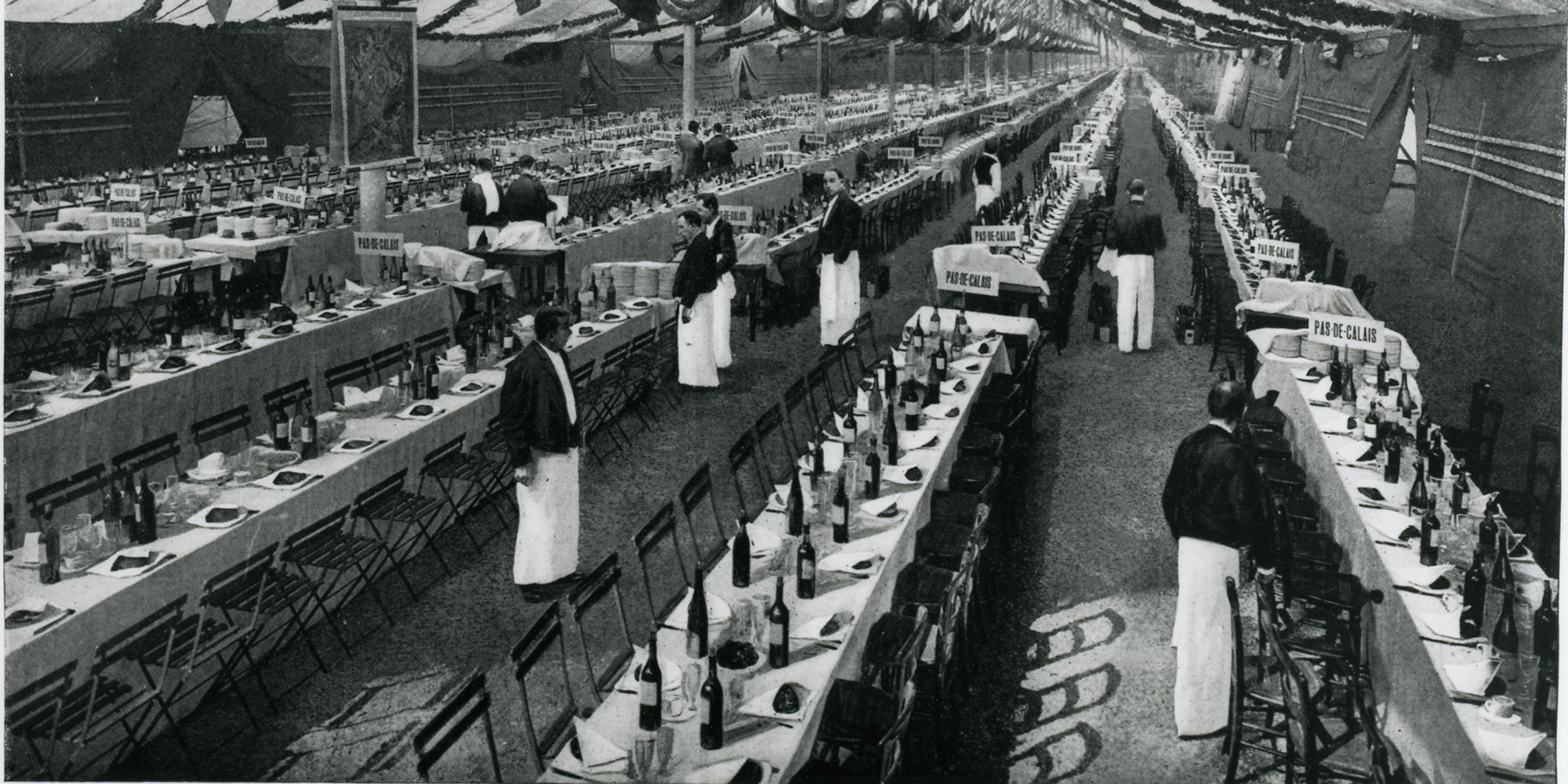 1820, sirs Potel and Chabot create their caterer house which becomes the one of kings, great companies, and has continually develop the ambition to offer the best and the more innovative.
YEARS
1800
The story begins in 1820, in Paris, the day when Jean-François Potel, pastry chef rue Vivienne and Etienne Chabot, famous cooker of the French court meet and establish a high-class catering service at home: the Potel et Chabot company. They find success very soon and the Potel et Chabot house serves kings, institutions and organises major launches such as the French railways.
YEARS
1900
Driven by the incredible achievement of the Banquet of the Mayors in 1900 and its 23 000 table settings in the Jardin des Tuileries, the Potel et Chabot house becomes the reference caterer for all the major events in Paris, in France but also abroad. From great banquets organised for the French Republic to major universal exhibitions, Potel et Chabot starts managing exclusive reception areas as well as organising major sporting or industrial events in the 60's.
YEARS
2000
With the opening of the markets and the significant development of great French companies abroad, Potel et Chabot provides more and more assistance to its customers across the world, until even setting up in some countries: Switzerland in 2012, China in 2013 and United Kingdom in 2016.
From the inauguration of a luxury brand in China to the great dinner of the IOC President for the opening of the summer Olympic Games of Rio 2016, the events follow one another without being similar.