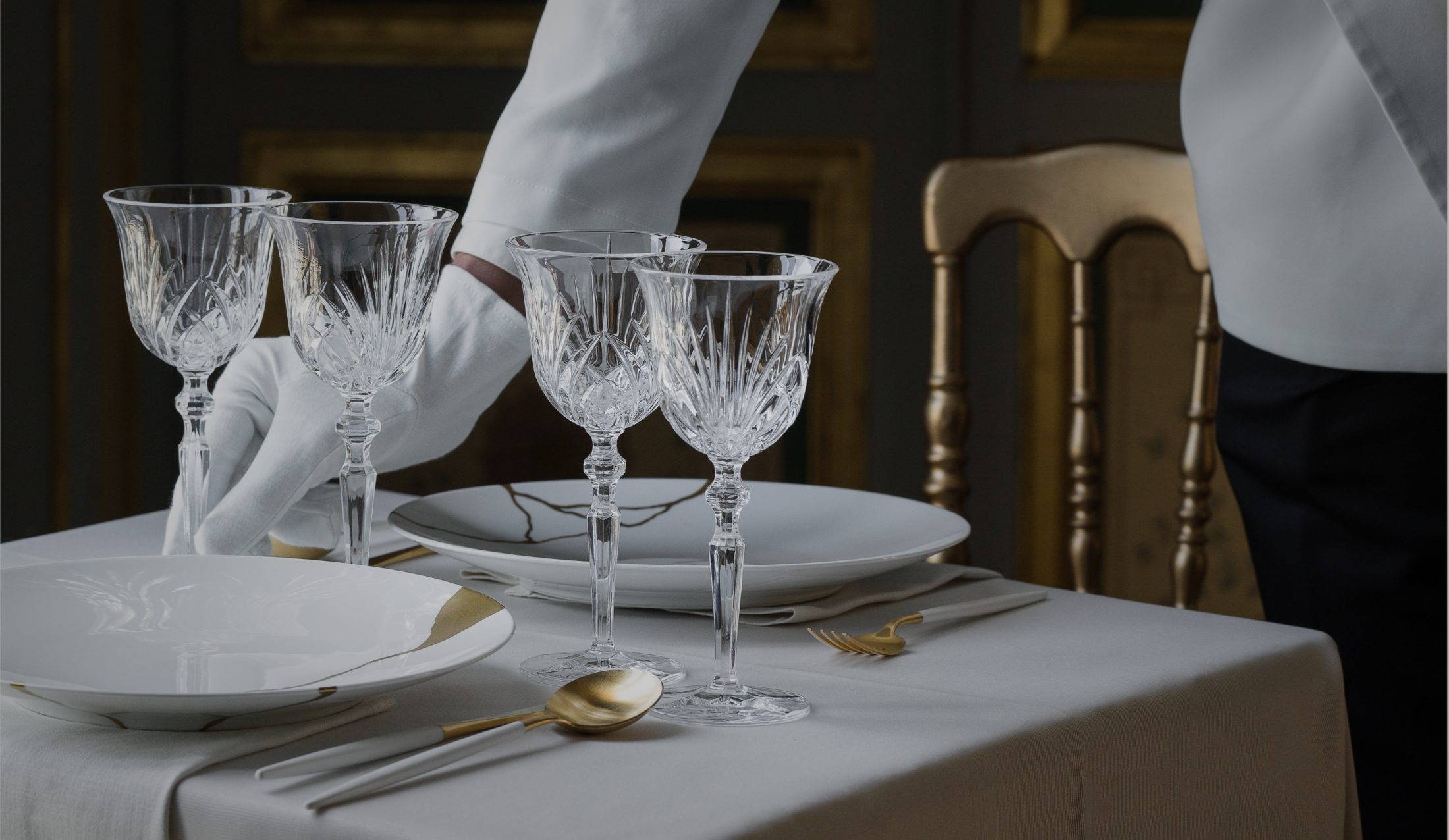 Our commitment to excellence is represented by our customer service experts. Ambassadors of Potel et Chabot, they all unerringly reflect our know-how and soft skills, by both their outfit and their attitude.
MAÎTRES D'HOTEL
Regardless of which style of service is chosen (French, at your table, British or Beaumont...), it will be implemented in a perfectly personalized choreography, and interpreted properly by a team of skilled and talented head waiters, under the supervision of service experts that are our reception managers.
SIGNATURE
SERVICE
While mastering the classics, Potel et Chabot breaks the codes and reinvents the serving methods: from a choreographed room entrance to the creation of service concept or elegant and original equipment lines: dessus-dessous, attelets, ambiguous tableware, cane tray...