EXPERIENCE THE LEGEND: DINE ABOARD THE ORIENT EXPRESS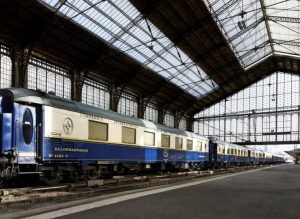 Some opportunities are truly too good to miss…
From now until 2 August 2014, you can enjoy a unique gastronomic experience on board the Orient Express Anatolia restaurant car, No. 2869, outside the Institut du Monde Arabe in Paris as part of its "Once upon a time on the Orient Express" exhibition.
An exceptional setting for journey back in time…
A unique, ephemeral restaurant…
Potel et Chabot and Yannick Alléno have worked together to leverage this exceptional, legendary setting and recreate an authentic Orient Express meal experience, both as regards the food, served to the exacting standards of French gastronomy, and the setting.An invitation to travel, in luxury and elegance…
Potel et Chabot's teams are at your disposal, to provide any additional information or help you organise a unique event in this exceptional setting. Please contact us by email at orientexpress@poteletchabot.fr or by telephone on +33 (0)1 53 23 15 27
You can book one or more tables and browse the menus by clicking directly on the following links.
The Restaurant is open from Tuesday to Saturday, with meals served at 7pm and 9:30pm,except on Friday evenings, when meals are served at 9:30pm only.