MONNAIE DE PARIS ET POTEL ET CHABOT : UN PARTENARIAT EXCLUSIF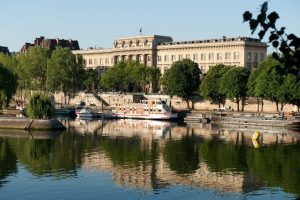 Potel et Chabot and the Monnaie de Paris have signed an exclusive partnership for the event management of exhibitions at the historical site of the Quai de Conti.
Having stood as a remarkable monument with its rich history, architecture and its strategic location, the oldest institution of France has now reopened after an ambitious transformation project.
Close to ten halls, steeped in history, have undergone an exemplary renovation and offer an exceptional setting for events!
Our teams will give you all the support you require to help you organise exceptional events in harmony with the prestige of these venues.