POTEL ET CHABOT IS HOSTING THE OPENING DINNER OF THE RIO OLYMPIC GAMES.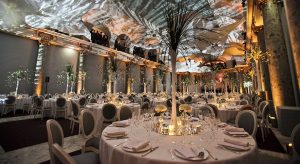 A true ambassador of the French way of life, Potel et Chabot hosted the formal dinner for the President of the International Olympic Committee on August 4 in honour of the opening of the Rio Olympic Games.
A cocktail evening followed by a prestigious dinner attended by 600 VIP guests that included many Heads of State. Guests enjoyed The World and its Four Elements themed menu showcasing the elements as follows:
FIRE for pre-starters – poultry quenelles in a hot-air balloon, tapioca and truffled broth
WATER for starters – citrus rabalo and citrus foam, courgette tartare, goji berry sauce
EARTH for the main course – boeuf à la cuillère [beef on a spoon] casserole, crisp potatoes, sautéed green asparagus
AIR for dessert – roasted coffee-flavoured pure Brazilian chocolate pod
An exceptional reception that matches the standards of this grand international sports event to the fullest!