SPRING-SUMMER 2017 MEAL BOXES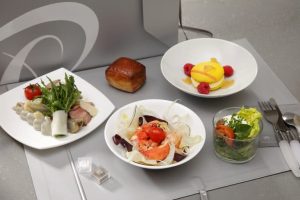 The spring-summer 2017 collection of meal boxes has been launched!
As every year, our collections offer you a wide selection of on-the-go and gourmet meals made with seasonal ingredients.
Once again, this year our chefs have focused on your well-being, taking care to pay particular attention to nutritional balance in all the recipes.
Discover the new Signature Boxes, Babel Bento, Wood Box, Silver Box Cocktail and Zip Bag now.