OPENING OF THE FIRST PAVILION POTEL AND CHABOT IN CHINA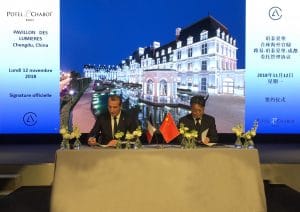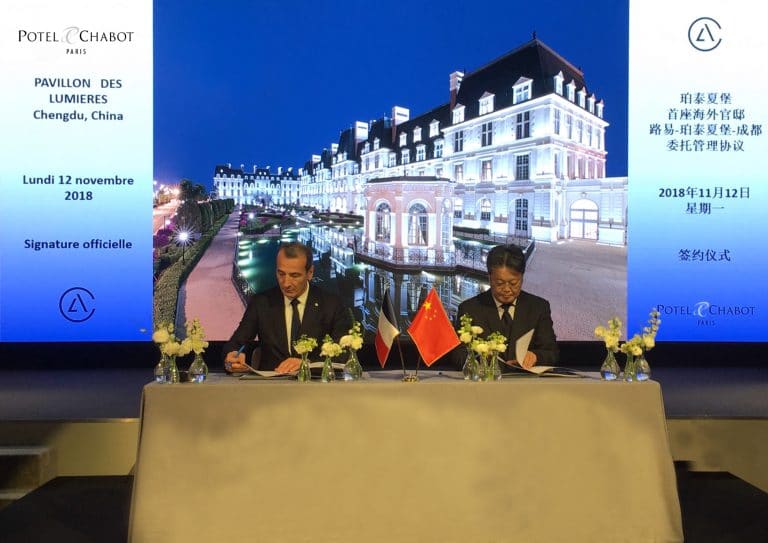 On Monday November 12th, during a press conference at the Pavillon Gabriel, Mr. Wan, owner of the Pavillon des Lumières, in Chengdu and Mr. Jeantet, CEO of Potel and Chabot, signed the finalized exploitation contract.
This magnificent 80,000 m² built château has required for more than 6 years of work, 28,000 m3 of French origin stones. It offers, in an architectural style inherited from the French chateaux of the eighteenth century, exceptional volumes, around ten large salons with nearly 6,000 m² dedicated to the organisation of reception.
This new establishment allows the House to accelerate its development in China territory and to spread the art of receiving the French way.