A BOHEMIAN CHIC EVENING AT THE PAVILLON KLÉBER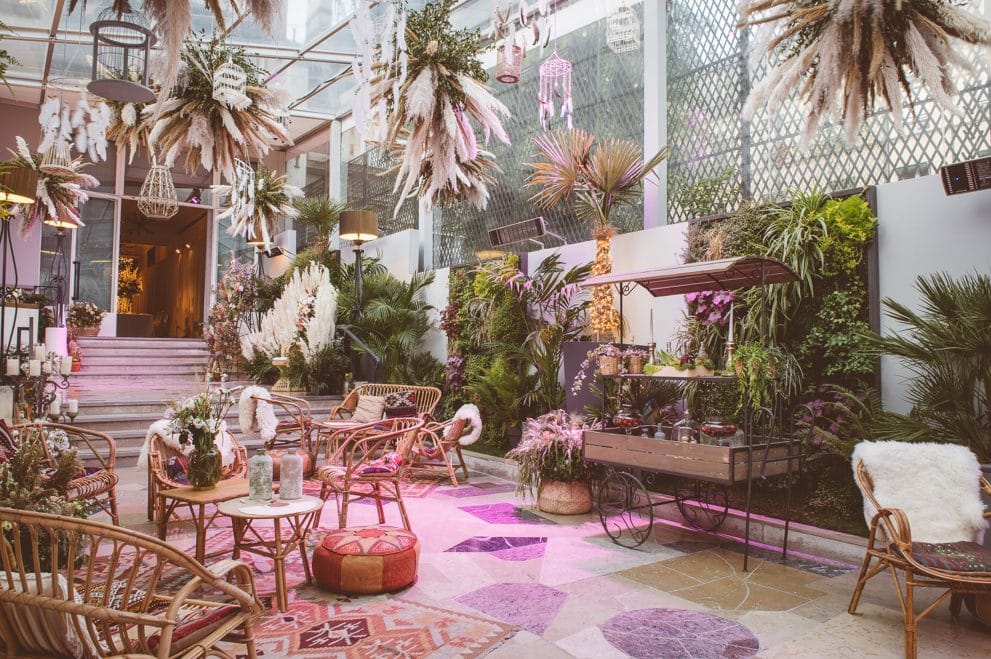 Yesterday, from 11 am to 9 pm, the sumptuously decorated Pavillon Kléber hosted professional event organisers, and wedding planners in particular, as part of the presentation of 'bohemian chic' as a new design theme.
For this occasion, around 10 contractors – to whom we extend our warm thanks* – assisted us in staging this great experience: topics included mixology, calligraphy, illustration, landscaping, floral decoration, craftwork… and of course, sugar sculpture from the Potel et Chabot workshop.
It was an opportunity for our clients to discover the new wedding and private reception service offerings for the upcoming summer season as well as to rediscover the unique charm of the completely refurbished Pavillon Kléber.
*Adonis Fleurs, A Tout Vert, AZ Diffusion, Nass Event, Le Bar Paris, Maison Options, Mademoiselle Emma, Studio French Blue, Patrimonio Inmaterial, Yohann Propin