COME BEHIND THE SCENES AT POTEL ET CHABOT ON SATURDAY 25 MAY AT 1:30 PM ON TF1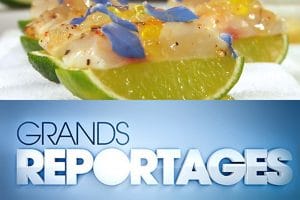 We invite you to watch the TV programme Gastronomic Challenges for Exceptional Caterers on Saturday 25 May at 1:30 pm on TF1. You will find out what goes on behind the scenes at the events we organise.
How can an exceptional buffet for 1,000 guests be cooked and prepared in record time? How can a 17th-century castle be transformed into a venue for a dream party? Welcome to the world of exceptional caterers who have to confront major challenges while at the same time maintaining gastronomic excellence.
We discover men and women who are passionate about their work and devote all their time to it. They all share the unique heritage of French gastronomy and a certain art of living midway between tradition and modernity…
Unlike chefs who work in well-known restaurants and who are often in the public eye, these chefs work far from the media spotlight. Yet they must still produce gourmet cuisine every day. A wealth of catering expertise lies behind the breathtaking quantities.
These large-scale caterers are confronted with the dilemma of creating tailor-made menus on a daily basis. The events take place in rapid succession and each one presents a unique new challenge, but all share one aim: to surprise and delight.
Don't forget to tune in!