PUBLIC RELATIONS AT THE QPAT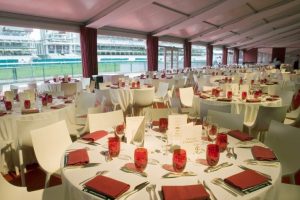 The Quarterback agency reiterated its trust in Potel et Chabot by asking us to organise gastronomic catering for this year's Executive Village at the Qatar Prix de l'Arc de Triomphe races to be held on Sunday 4 October 2009 at the Longchamp racetrack.
This was a great opportunity to showcase our skills by providing a gastronomic luncheon for one of the most prestigious and elegant sporting events.
Book now to reserve a private room or a table in the club area.
Information: qatarprixarcdetriomphe@poteletchabot.fr