LE BOURGET 2011 – 42 YEARS OF PARTNERSHIP…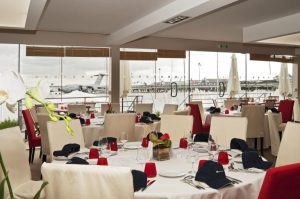 For over 40 years, Potel et Chabot has been present at many an international air show, as a prestigious gastronomic partner. Once again this year, Potel et Chabot brought its considerable experience to bear at the 2011 Paris Air Show at Le Bourget.
For one week, Potel et Chabot delivered top-notch professional services in a friendly atmosphere to event guests and partners.
Our Chefs concocted exclusive menus for the event, making each gourmet treat a taste sensation.
Nearly 3,500 meals were served every day, to the infinite pleasure of guests who, over the week, were able to enjoy fresh goat's cheese appetisers, "sakura" foie gras, veal grenadin, exotic finger food, strawberry and rhubarb coconuts, and more…
Future Potel et Chabot air show events include the Dubai Air Show of 13 to 17 November 2011 and the Singapore Air Show of 14 to 19 February 2012.