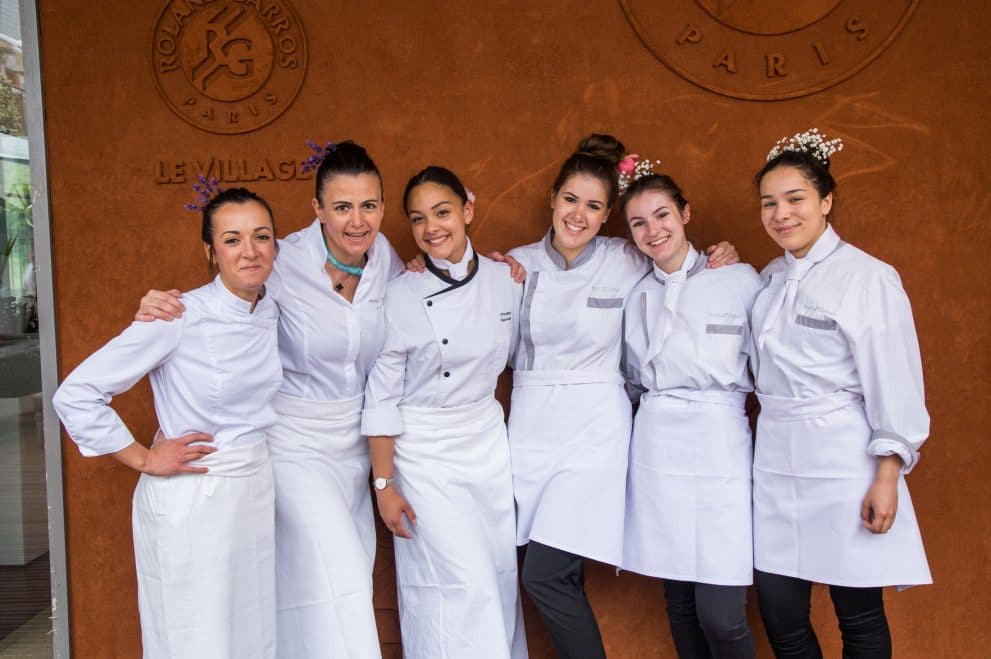 The House of Potel et Chabot had the honour of supplying gastronomic services to thousands of visitors each day at the most famous clay court tournament in the world. Roland Garros comprises around 60 reception areas for private guests and those taking advantage of premium packages, as well as several restaurants managed by our teams. And behind the scenes there are pop-up kitchens, floral decoration workshops, sales teams, and never-ending rounds of deliveries. This year 1,400 employees worked each day to ensure that each of the 52,000 lunches served over the course of the fortnight was of the highest quality! This, of course, is not to mention the 6,000 dinners and 14,000 breakfasts on top of everything.
On the sustainable development front, Potel et Chabot continued with the commitments made in previous years with regard to bio-waste conservation, glass and cardboard recycling, coffee capsule recovery, and more.
Thanks to the involvement of all the businesses that participated in the operation of the tournament,
1,147 meals were served to people in need as part of the partnership with the Le Chaînon Manquant charity.