CHANTILLY ARTS & ELEGANCE RICHARD MILLE 2019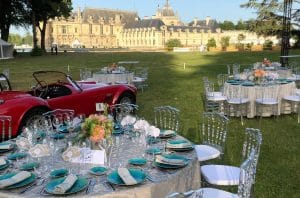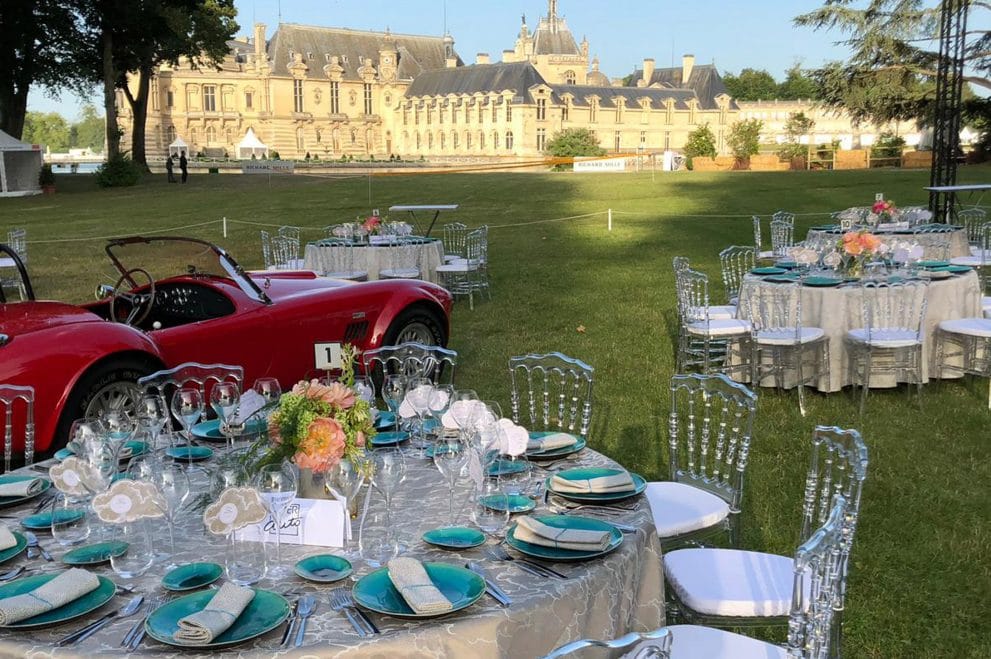 Our teams were proud to have the opportunity to bring all their expertise to the fifth edition of Chantilly Arts & Elegance Richard Mille on 28, 29, and 30 June.
During this year's edition more than 3,000 meals were prepared and served by our teams. Particularly notable were:
– The welcome lunch for participants with more than 200 guests held in the open air at the Domain of Chantilly on Friday 28 June.
– The rally's buffet lunch for 350 guests at the Palais de Compiègne on Saturday 29 June.
– The gala dinner for 600 guests in the Great Stables at Chantilly also held on Saturday
– Breakfast, lunch, and afternoon tea for more than 1,000 visitors in the VIP Circle tent on Sunday 30 June
– A closing cocktail party for more than 350 guests at the Château de Chantilly also held on Sunday
This is to say nothing of the meals prepared for the general public:
More than 800 baskets, 100 gourmet bags, and 80 lunch boxes were provided for visitors and participants.
This was an exceptional weekend worthy of this prestigious event!