POTEL ET CHABOT CONTINUES ITS ACTION AGAINST ALZHEIMER' S DISEASE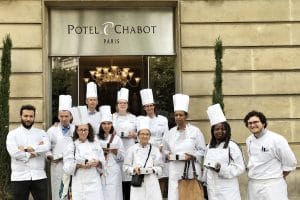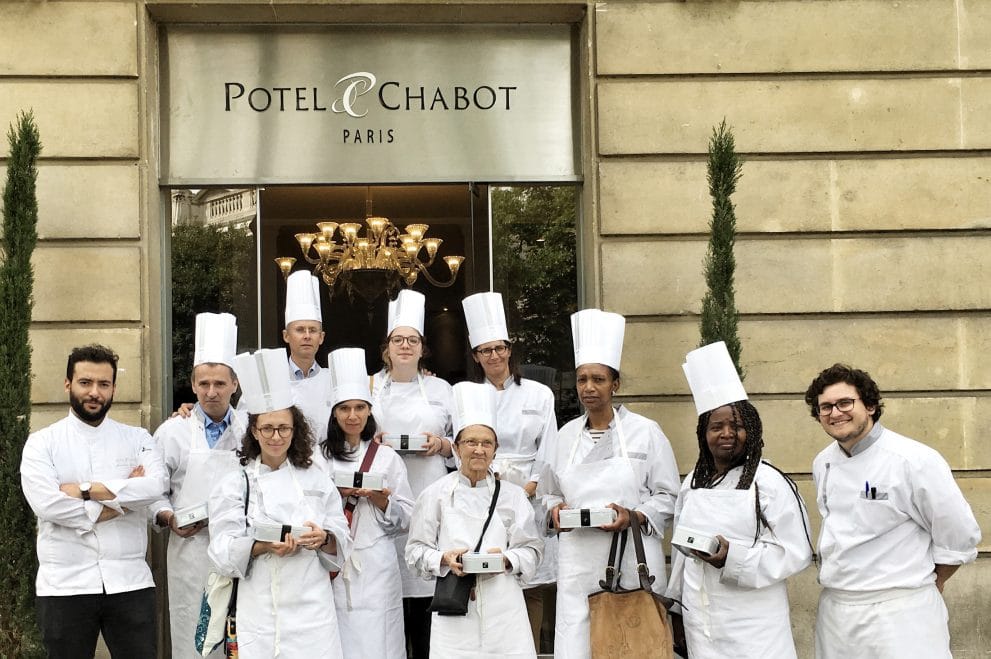 The partnership initiated in April 2013 continues this year.
On 15, 16 and 17 of July, Potel et Chabot welcomed a new group of 5 patients with Alzheimer's disease.
After a visit to all the production workshops at 3 rue de Chaillot, patients began the complete preparation of shortbreads, fruit cakes and chocolate lollipops. They finished with a tasting on Wednesday, 17 July, in the garden of the headquarters. They each left with a box filled with their creations…
Smiles, sweets, care, application, exchange, effort, happiness… These words perfectly sum up the experience of these three half-days.
An action to continue…